Synergy Management Group is a driving force in the Facilities Management, Energy Management, Building Automation, and Commissioning fields.
Founded in 2006, Synergy offers a wide range of services to our clients ranging from Facilities Management, Retro Commissioning, Energy Consultations and Audits, Dashboards, IT and Network Support, to Full Building Automation Design, Installs and Retrofits.
The Synergy Management Group has a solution for any size organization.
Let our trained team augment your staff in maximizing your facilities' operational potential.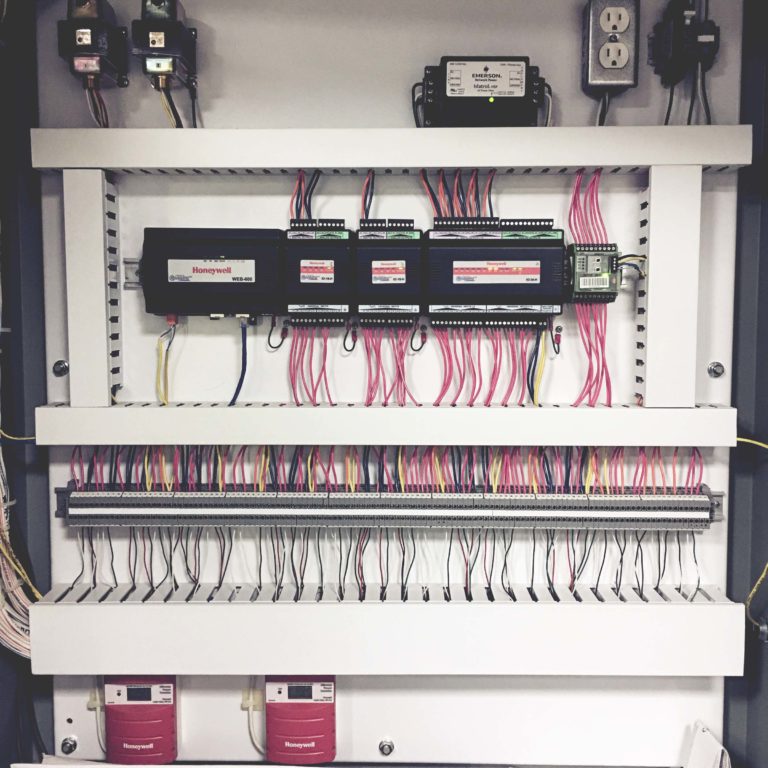 • Building Commissioning and Retro Commissioning Services
• Continuous Commissioning, Remote Management Services, and Facilities Management
• Trained technicians on staff that can identify issues, perform repairs
• Interdisciplinary Approach to Solutions
• Coordination of contractors and divisions for project success

• Certified Flir Thermal Imaging Scanner for testing building shells, diagnosis, mechanical equipment surveys.
• Our Energy Management services often save clients 10-50% on energy costs and ROI. Synergy can assist in identifying available energy rebates and Energy Star Submissions
• Test and Balance equipment for balancing, diagnosis, and backchecking contractor work
• Campus Maps, Graphics, Emergency Egress Maps
• Tridium VSI, offering new BAS/EMS Installations, Integrations, Retro BAS Installations, Pneumatic, and BAS Service/Troubleshooting. Fully Customized Solutions to meet your facilities unique needs
• Experienced with all major manufacturers: Trane, JCI, Siemens, Automated Logic, KMC, Vykon, Honeywell, Distech and many more
• Building Automation Security. We work with your IT team to harden and maintain vulnerable BAS systems
• BAS Disaster Recovery. The best recovery starts with a proactive approach. We will help you be prepared for when disaster strikes
• Building Automation and Energy Management Training
Synergy Management Group has successfully completed hundreds of projects for an array of different clients.  SMG has commissioned more than 400 sites including schools, office buildings, and manufacturing facilities.  In addition to commissioning, SMG offers controls retrofits for existing BAS systems to increase efficiency and save energy.
Creating Smart Buildings through Building Automation, Energy Management, Facilities Management and Continuous Commissioning
Washington, DC   •   Blacksburg, VA
571-399-5680